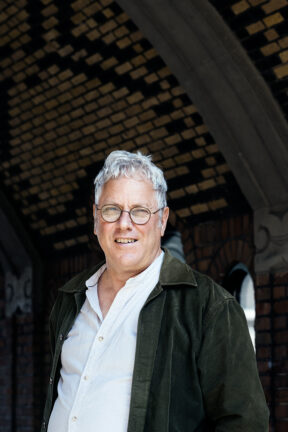 Hans van der Heijden
Hans (the Hague, NL, 1963) grew up in the post-war Prinsenhof in Leidschendam as the son of an architectural technician and the grandson of a furniture maker. He studied architecture and urban design at TH Delft, where he further developed the interest in building that he had inherited from his family.
Hans specialised in housing design and in 1988, he was one of the first students to graduate on a densification proposal for the post-war Mariahoeve district in The Hague. During his studies, Hans worked at Mecanoo on the firm's first large-scale housing projects. In 1994, he founded the office biq stadsontwerp with Rick Wessels. In 1996, he received the international Europan Prize for a design for the restructuring of a post-war residential ensemble in Liverpool.
After leaving biq stadsontwerp in 2014, Hans has been working under his own name in Amsterdam and participated in the manifestation WerkBundStadt Berlin. In addition, Hans holds is a honorary visiting professor in contemporary architectural practice at Liverpool University and a member of the Gestaltungsrat in Potsdam.
Hans van der Heijden has a portfolio of housing, urban design, re-use, cultural buildings and research. His award-winning designs include the renewal of Bluecoat Chambers in Liverpool and the urban renewal at Hessenberg and in Lakerlopen. The NRC journalist Bernard Hulsman named the social housing dat the Rotterdam Persoonshaven the most significant architectural design of 2020.
Link naar HvdH's photo collection and reference images
Photo: Jan Bijl, Rotterdam