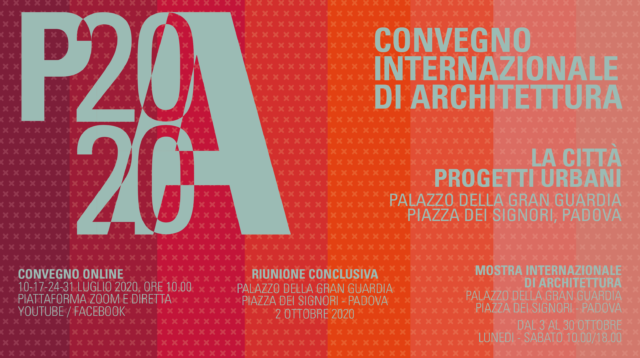 24 September 2020 – Apparently, it is important: the conference in Padua will go ahead. In Italy, of course, they know everything about Corona. Nevertheless, the architecture centre Di Architettura is taking appropriate measures and the 2th of October remains the date for their annual meeting.
Di Architettura considers it 'still the task of architects to rebuild the excess of unidentified spaces'. A group of experts has emerged around Di Architettura, including Uwe Schröder, Tomaso Monestiroli, Paul and Petra Kahlfeldt. The conference and accompanying exhibition are entitled 'La città, progetti urbani'.
I have been invited to talk about my book Architecture in the Fractured City. I will use the case of the Kloosterbuuren project in The Hague to show how architecture can contribute to the negotiations and the task definition in urban renewal.
Next year an Italian-English catalogue will be published for which I will write an essay.
Fortunately, the Stimuleringsfonds Creatieve Industrie (Creative Industries Fund NL) is not held back by the pandemic and supports this initiative.
Why is it that the Dutch debate on this subject so introspective?