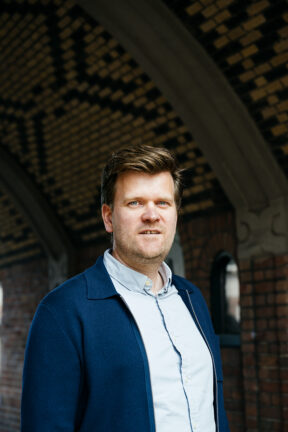 Harmen van der Wilt
Harmen (Kapelle-Biezelinge, 1985) has been working at Hans van der Heijden Architecten since May 2020.
He attended the Master of Architecture at the Rotterdam Academy of Architecture. Before that, he studied Interior Design at the Willem de Kooning Academy and worked at Opera Amsterdam. At Opera, he contributed to various designs for large-scale museum interiors and exhibitions, including the British Museum, Louvre Abu Dhabi and Rijksmuseum Boerhaave.
During the studio The Roman Palazzi -a design and analysis exercise led by Hans van der Heijden at the Rotterdam Academy of Architecture- Harmen came home to roost. He learned that architecture is a means of defining hierarchies. Buildings are the reference points for their users and provide comfort. He is interested in the methods by which architecture is created and the place buildings occupy in the city.
At HvdHA, Harmen produced the design, building application and implementation documents for the new residences Hof Doet Leven in Rotterdam Nieuw-Kralingen. He made the design for the Grenfell Estate in London and various research and acquisition projects. Currently, Harmen is working on a project with 155 homes with parking facilities in Utrecht Terwijde.
Photo: Jan Bijl, Rotterdam