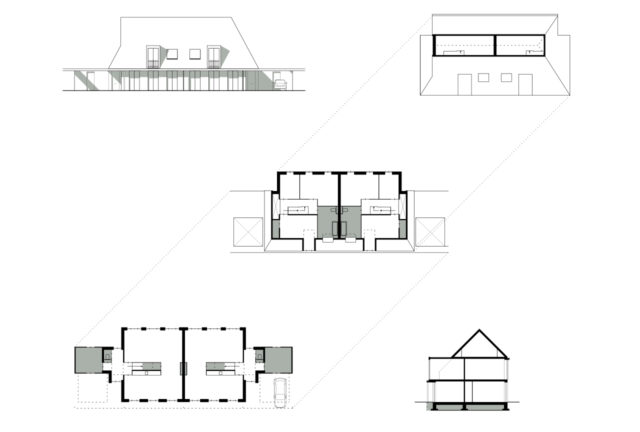 Diagram of the House
An important step in HvdHA design processes is the determination of the 'diagram of the house'. In a single glance, the diagram presents the interdependence between plans, section and elevation. Such a diagram goes one step beyond the type. In the diagram, to the abstraction of type sizes and forms are added.
The housing designs by HvdHA from the last two decades have been collected and are presented in a single document in which the diagrams are drawn in a consistent way.
Download document here.