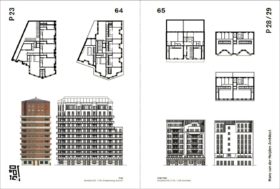 24 september 2016 – My designs for Berlin feature in the book WerkBundStadt Am Spreebord which presents the location for the new WerkBundStadt, comments on the results of the design procedure, and presents in detail the designs by the 33 architecture firms, with plans and images.
The publication of the book coincides with the opening of the exhibition by the same name WerkBundStadt Am Spreebord at:
Das WerkBundHaus, Quedlinburger Straβe 11, 10589 Berlin from 24 september until 30 november 2016.
The book is published by Jovis.