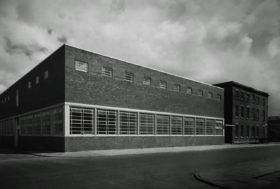 8 October 2019 – 'Welcome back,' the deputy head of Liverpool School of Architecture (LSA) e-mailed me. After 20 years I will be teaching at the Liverpool University again, now as Honorary Visiting Professor in Contemporary Architectural Practice.
LSA is part of the University of Liverpool. It was the first architecture school in the United Kingdom to be affiliated with a university, and the first to have degree programmes validated by the Royal Institute of British Architects (RIBA), in 1895. Alumni include important architects such as James Stirling – who was taught by the equally important theorist Colin Rowe.
I am appointed for the duration of three years.