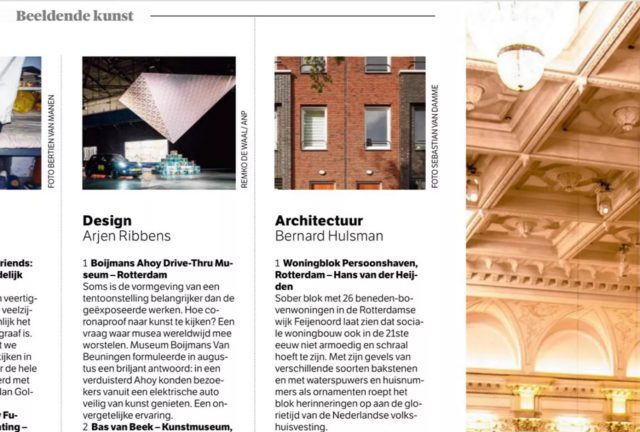 30 December 2020 – The end-of-year-lists… Our design for the Houses with Two Doors at Persoonshaven appears to be heading the list of NRC's architecture critic Bernard Hulsman.
Admittedly, such things touch me more deeply than good for a human being.
Fortunately, Bernard keeps his cool: Sobre block with 26 stacked maisonettes in Feijenoord illustrates that, also in the 21st century, social housing does not need to be poor or thrifty. With its facades of different sorts of bricks and gargoyles and house numbers as ornaments, the blocks evokes memories of the glory time of the Dutch housing movement.