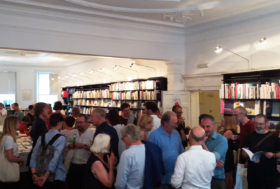 30 August 2018 – 'Street Architecture, Work by Hans van der Heijden' was launched by Ellis Woodman at the AA Bookshop in London. The book has been reviewed positively. Marko Sauer wrote for example: The subtitle suggests that this book is about a buildings monograph of the Amsterdam architect Hans van der Heijden. And to a degree that is correct, because presented are 36 projects of his office. However, as a prudent theorist and sensitive building master Van der Heijden does not put his own work to the forefront, but the cultural framework in which he operates: the construction culture of the European city, in which the house shapes the street – 'Street Architecture'. Just like in a scientific collection he investigates the points of contacts between his projects and the city. A cross examination shows the ensemble building, entrance areas, doors, windows, etc. The book is a critical reflection of his own practice and a wonderful reference book of the vocabulary of urban architecture. The editor and author Karin Templin enriches the book with her surveys of Florence. With an introduction by Hans Kollhoff. (Modulør #5, 2018)
The book is available in the AA and all major European architecture bookshops.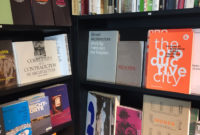 Walter König, Berlin (image Arie Lengkeek)
Read Igor Maglica's review here.
Download Jan Peter Wingender's review here.
Download Daan Jennisken's review here.
Download Marko Sauer's original German review here.